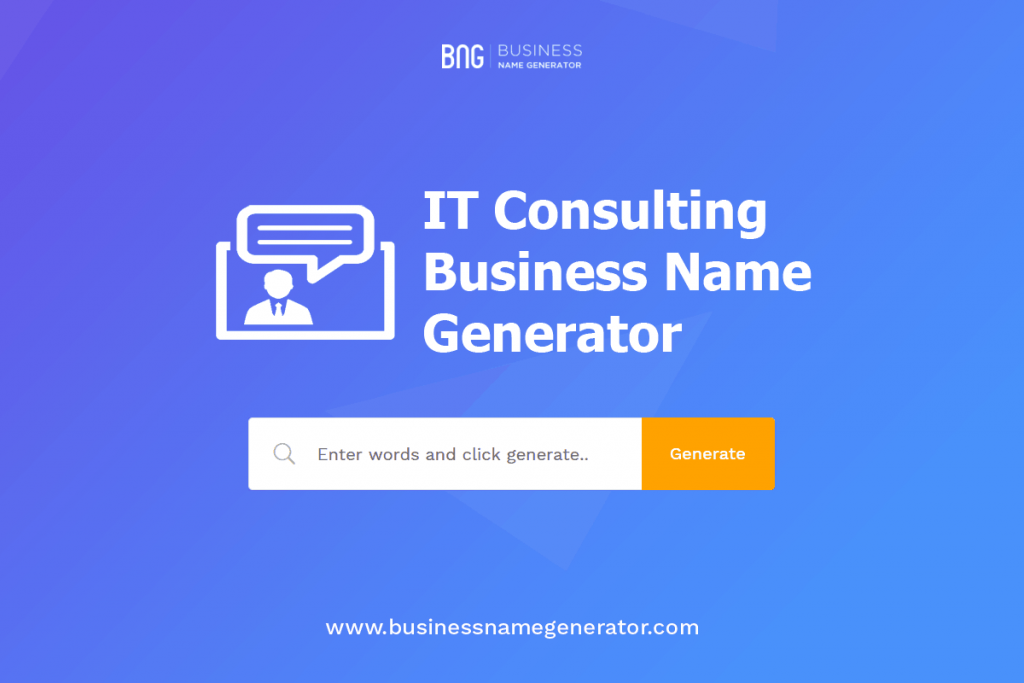 September 12, 2021
The term IT consulting is increasingly used to describe a broader range of business service provided by specialist independent contractors. It can refer to computer repair, software licensing, or just plain advice on how best to handle internal IT matters. Outsourcing experts provide IT and networking support to small businesses and home offices alike. But what exactly does it mean?
A key part of an information assurance strategy is to make sure your company's network infrastructure is secure. There are two ways to achieve this: through internal controls, such as managing firewalls and antivirus programs on a dedicated internal network, or outsourcing third-party firewalls, security, monitoring, and recovery to a trusted third party. Information assurance is often considered a costly proposition for small businesses with fewer computers, but it doesn't have to be. Outsourcing a trusted third party to manage and protect your network ensures that you're doing everything you can to keep your company secure at all times. Computer help desk software makes it easy to get remote assistance when necessary, saving you both time and money on IT support staff.
Network security is a constantly evolving field, driven by new threats and vulnerabilities, new types of attack technology, and even old ones reappearing thanks to malware developers. No one is safe from the threat of a computer hacker, and your network needs to be constantly guarded against outside attacks. Computer help desks provide IT professionals with the tools they need to keep your system protected from unauthorized access, including virus removal, detection, and prevention. A network security inventory scan is also a great way to monitor your security posture on a regular basis, allowing IT professionals to quickly adjust their approach to any given situation. Computer help desk software can help you do that, as well, by running periodic inventory scans that allow you to identify threats before they have a chance to compromise your data.
Computer help desk software can also allow you to run some of these inspections remotely, which makes it easier for you to reach every employee in the office. This makes it far easier for a network management technician to make a positive impact on the health of your business. There are a number of benefits to remote monitoring and other prosight network audits. For example, by enabling you to check in on your entire organization from a remote location, you'll be able to react more quickly to new threats and improve your overall security posture. Many IT prosights can be conducted while on the road, which means that traveling and downtime are kept to a minimum.
The right IT consulting service can mean the difference between a successful and a miserable operations manager. When you've got a computer system that's constantly crashing and failing, it's very easy to lose control, which can have a dramatic impact on your bottom line. Computer help desk services can provide an effective solution for your business, allowing you to keep your personnel and system under control. The best companies will work with your size and budget as they assess all of the needs of your business. They'll also offer you comprehensive information about network monitoring, which will help you determine whether or not the right professionals are needed for the job.
Computer consultants can provide IT support services ranging from troubleshooting to advanced managed services. Small business network monitoring requires a comprehensive approach, and many consultants are capable of working with small businesses. Some offer managed services and systems, while others provide support on a basic level. The best consultants have plenty of technical expertise to help large and small businesses alike, ensuring that the most basic IT problems get fixed without any complications. By working closely with your network administrators, the right IT consultants can ensure that your system stays secure at all times.
IT support services are a valuable tool for managing a small business network. By using the right consultants, you can significantly reduce the downtime experienced by your employees. The ideal time to implement managed services is before the company goes on holiday. Once your staff returns from vacation, you won't have to worry about your networks being down during the first few days back. You'll also be able to use the off-season period to conduct upgrades to your data center and other hardware and software. The high demand for Microsoft Azure virtual services is expected to increase in the coming years, so now is the time to start planning for the future.
Network support services offer great benefits to small businesses, especially considering the current trends in technology. Most businesses have moved away from on-site technical support services, opting instead for remote support and web based applications. However, remote technicians don't always provide the level of customer service that a qualified on-site technician would. With on-site support services, businesses can be confident that technical issues will be attended to promptly and professionally. IT consulting can also provide a small business with a wide range of options for managing their networks. If managed services aren't an option for your business, it may be wise to implement a small-business network with IT consulting services as soon as possible.
Latest posts in the same category
Finding An IT Specialist To Provide IT Support
IT support refers to various services which entities offer to end users of computers or technology products. In simple terms, IT support provides assistance to end users in relation to certain technical issues with computers and technology products, and not providing personalized training, provision or modification of the software, hardware or other technology products. End users generally call IT support companies for assistance on IT support issues because they are unable to solve their issues on their own. Therefore, IT support companies provide assistance to them in many ways.
The typical IT support process begins with the identification and assessment of the problem. Depending on the nature of the problem, the issue may be classified into different levels of severity. An example of such a problem could be a slow running computer system, which in normal conditions would take few minutes to boot up, perform simple functions and show minimal errors. But if a problem occurs when the operating system is installed on the computer or there is incompatibility between hardware and software components, this problem could be more serious and may require expertise beyond what an ordinary user would be capable of. In this case, a network engineer would be needed, who specializes in network problems and hardware compatibility issues.
In addition to assisting users in identifying and rectifying technical issues, IT professionals also work to resolve hardware or software issues that require professional development. For instance, if a computer system requires professional development to add new software modules that are supported by the manufacturer's standard platform, the specialist will visit the manufacturer's web site, download necessary documentation to create documentation for the software modules, install the software, test the module and return the documentation to the manufacturer for acceptance. A network professional can also help the organization in adding new network devices such as routers, network hubs and wireless access points. This work may require knowledge of the newest technologies, and the IT specialist would also need to possess expert training to make technical decisions based on that knowledge.
The network support specialist is also likely to be involved in the troubleshooting of computer software applications. If an application fails to launch or run correctly, this could be an indication that the software needs to have technical support. In some cases, the IT support specialist could find a problem with a driver or the application itself, but is unlikely to find any other issues unless a hardware component is faulty. If a computer software program has security or compatibility issues, the IT professional is likely to open up an investigation of the software to find out what the source of the problem is, and then determine how it can be corrected. In many cases, the IT support specialists will find the issue is hardware related.
Network support specialists may also work on specific computer systems in a specific company. For example, a financial IT support specialist may be assigned to resolve network issues only if those issues affect the accounting department's transactions or reports. A network support specialist may be called upon to resolve an internet service failure or server downtime, for example, when the information technology department's systems are down for maintenance. However, it is not likely that they will be called upon to resolve problems that only involve the information technology department itself because most IT support specialists usually deal with larger companies that are spread across a number of locations.
Computer software developers and designers will also likely be required to possess specialized knowledge of operating systems, hardware, drivers and software. Because information technology involves a variety of hardware and operating systems, the developer/designer must know which hardware and operating systems are compatible with information technology. In addition, information technology professionals are typically called upon to determine the best methods of communication for large groups of workers. Because this knowledge is specialized, it is not common for them to take on the kind of problem solving that is necessary for the development and design of computer software applications.
In order to provide IT support specialists with the training they need to solve complex IT problems, companies often employ software developers and designers who possess a wide range of technical skills. These employees typically come from a variety of different IT backgrounds including software engineers, web designers and network technicians who have worked for different types of corporations. While these employees will possess some IT skills, at the very least, they will need to have extensive knowledge of network hardware, routers and switches, hard disk arrays, computer software and much more. Having an employee who has all of this IT knowledge is helpful for both the hardware and software developers and designers because they can efficiently resolve issues that involve hardware issues as well as software issues.
When an employer needs an IT specialist, they should make sure to choose an individual with a vast knowledge of information technology. Without such expertise, the employer risks hiring an IT professional who has little knowledge of hardware and operating systems and might be unable to provide IT support for their company's computer systems. As most IT support specialists work in a network environment, an employer can rest assured that their company's data centers and servers are running smoothly under the tutelage of an expert. Therefore, it is imperative that employers find an IT specialist who has experience working with network hardware and software and who also has sufficient knowledge of troubleshooting hardware and software faults.
Read more
In information systems, information technology consulting is an area of activity that focuses on educating organizations on how to best utilize computer resources in achieving their organizational goals. Information Technology Services is a broad discipline that encompasses many related practices, including computer support, network maintenance, and software development. Within the larger field of information technology services, consultants help organizations to assess their IT needs and to establish plans for fulfilling those needs. This is done by assisting organizations with:
Many organizations now rely on IT consulting to help them meet their current needs and to anticipate future needs as well. IT consulting can help to implement information technology strategies that are timely and that are cost effective. It can also help to build a "new and improved" IT system, so that an organization's Information Technology systems are up to date and meeting the needs of its users. This is why the field of information technology services has such a wide variety of sub-specialties.
Information technology services can also be split into two major categories: strategic consulting and tactical consulting. In the strategic consulting area, consultants provide IT leadership and planning services to help organizations develop long-term plans and to implement those plans. Tactical consulting involves short-term strategy planning and implementing those plans within a specific time frame. Both strategic and tactical consulting areas require the services of consultants who have both IT management and information technology experience. Additionally, IT consultants may also specialize in a particular aspect of the IT world.
Information technology management consultants (ITMC) provide IT leadership and planning services to help organizations develop and implement long term strategies. An ITMC provides information technology leadership and strategic planning services to help organizations develop their own IT strategies. ITMCs can evaluate the needs of organizations and help to design the appropriate and the most cost effective IT solution. There are many aspects of an IT strategy such as technology adoption, infrastructure management, and access management. An ITMC will conduct audits of these areas to ensure that solutions are able to meet the organization's objectives and that solutions are able to deliver value for the organization.
The scope of consulting activities is very broad and can include a huge variety of tasks. Consultants help organizations implement IT strategies and test these strategies to ensure that they are effective. They also provide training and support to help the organization to execute its IT strategy and ensure that it meets the goals and objectives of the organization.
IT consulting is an extremely important strategy for organizations. There are a variety of reasons why consulting is important. First, IT consulting allows businesses to test their strategies before implementing them. This helps to ensure that the business strategy is able to withstand the challenges that organizations are likely to face when implementing their IT strategies.
IT consulting is necessary for every type of organization. Consultancy firms often provide executive management consulting services, strategic management consulting services, and technology implementation consulting services. In addition, IT consultants may also provide help with information technology transfer and deployment, project management consulting, and risk management consulting.
IT consulting provides businesses with an advantage because they can test their systems and their technology strategies before implementing them into the business. IT consulting provides the business with a testing and implementation environment to test their system implementation strategies. IT consulting provides the business with the ability to reduce risks and spend less in the process of implementing their technology strategies. IT consulting provides a testing environment that helps the business to identify risks and weak spots in their technology implementation. IT consulting helps to save the organization money, time, and effort by conducting quality audits and helping to design the right IT systems for the organization.
Read more