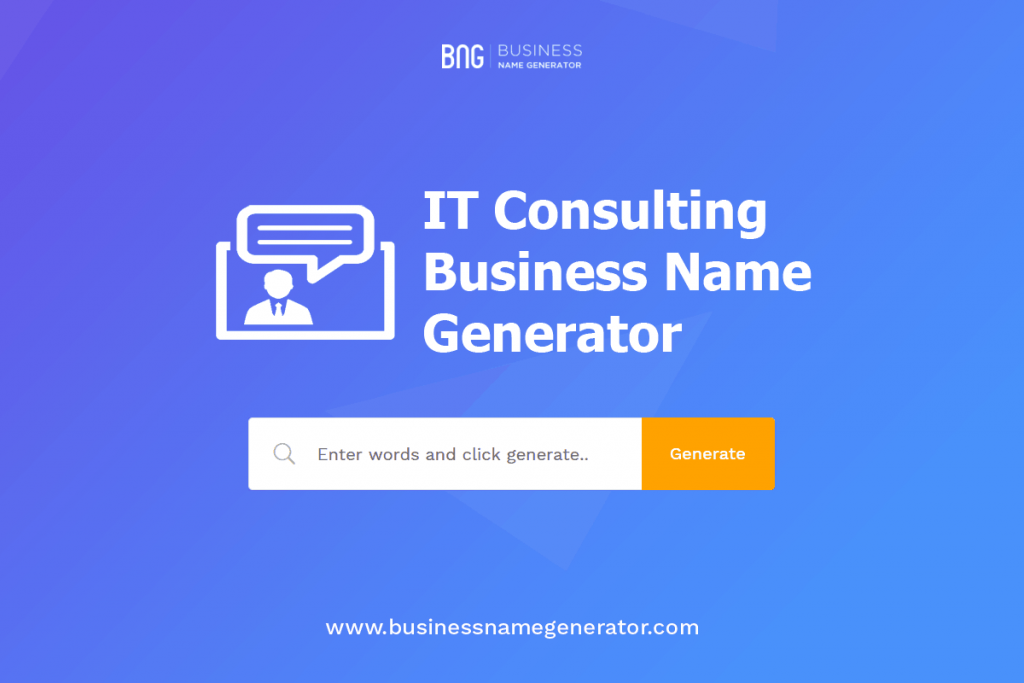 September 12, 2021
The term IT consulting is increasingly used to describe a broader range of business service provided by specialist independent contractors. It can refer to computer repair, software licensing, or just plain advice on how best to handle internal IT matters. Outsourcing experts provide IT and networking support to small businesses and home offices alike. But what exactly does it mean?
A key part of an information assurance strategy is to make sure your company's network infrastructure is secure. There are two ways to achieve this: through internal controls, such as managing firewalls and antivirus programs on a dedicated internal network, or outsourcing third-party firewalls, security, monitoring, and recovery to a trusted third party. Information assurance is often considered a costly proposition for small businesses with fewer computers, but it doesn't have to be. Outsourcing a trusted third party to manage and protect your network ensures that you're doing everything you can to keep your company secure at all times. Computer help desk software makes it easy to get remote assistance when necessary, saving you both time and money on IT support staff.
Network security is a constantly evolving field, driven by new threats and vulnerabilities, new types of attack technology, and even old ones reappearing thanks to malware developers. No one is safe from the threat of a computer hacker, and your network needs to be constantly guarded against outside attacks. Computer help desks provide IT professionals with the tools they need to keep your system protected from unauthorized access, including virus removal, detection, and prevention. A network security inventory scan is also a great way to monitor your security posture on a regular basis, allowing IT professionals to quickly adjust their approach to any given situation. Computer help desk software can help you do that, as well, by running periodic inventory scans that allow you to identify threats before they have a chance to compromise your data.
Computer help desk software can also allow you to run some of these inspections remotely, which makes it easier for you to reach every employee in the office. This makes it far easier for a network management technician to make a positive impact on the health of your business. There are a number of benefits to remote monitoring and other prosight network audits. For example, by enabling you to check in on your entire organization from a remote location, you'll be able to react more quickly to new threats and improve your overall security posture. Many IT prosights can be conducted while on the road, which means that traveling and downtime are kept to a minimum.
The right IT consulting service can mean the difference between a successful and a miserable operations manager. When you've got a computer system that's constantly crashing and failing, it's very easy to lose control, which can have a dramatic impact on your bottom line. Computer help desk services can provide an effective solution for your business, allowing you to keep your personnel and system under control. The best companies will work with your size and budget as they assess all of the needs of your business. They'll also offer you comprehensive information about network monitoring, which will help you determine whether or not the right professionals are needed for the job.
Computer consultants can provide IT support services ranging from troubleshooting to advanced managed services. Small business network monitoring requires a comprehensive approach, and many consultants are capable of working with small businesses. Some offer managed services and systems, while others provide support on a basic level. The best consultants have plenty of technical expertise to help large and small businesses alike, ensuring that the most basic IT problems get fixed without any complications. By working closely with your network administrators, the right IT consultants can ensure that your system stays secure at all times.
IT support services are a valuable tool for managing a small business network. By using the right consultants, you can significantly reduce the downtime experienced by your employees. The ideal time to implement managed services is before the company goes on holiday. Once your staff returns from vacation, you won't have to worry about your networks being down during the first few days back. You'll also be able to use the off-season period to conduct upgrades to your data center and other hardware and software. The high demand for Microsoft Azure virtual services is expected to increase in the coming years, so now is the time to start planning for the future.
Network support services offer great benefits to small businesses, especially considering the current trends in technology. Most businesses have moved away from on-site technical support services, opting instead for remote support and web based applications. However, remote technicians don't always provide the level of customer service that a qualified on-site technician would. With on-site support services, businesses can be confident that technical issues will be attended to promptly and professionally. IT consulting can also provide a small business with a wide range of options for managing their networks. If managed services aren't an option for your business, it may be wise to implement a small-business network with IT consulting services as soon as possible.
Latest posts in the same category
Most presidents and outside board members recognize that the most important role in the board of directors is to prescribe management. The board supplies advice means run the company, and most presidents take advantage of this. Actually thoughtful presidents often select new mother board members based on their preferred qualities and areas of advice. Here are some tips with respect to effective panel selection. Let's explore the various functions within the board of directors. All of us will also consider how to choose outside company directors.
The size of the board depends upon what Articles of Association of your company. In most cases, boards range vmwarensxmindset.com via three to thirty-one participants. Board users hold various titles. The chairman is definitely elected by the board and leads appointments and committees. The chief executive expert usually serves as the chairman. Board individuals may also act as advisory aboard members. Planks are officially required to keep their formula to a minimum and stagger their terms to reduce elections.
In some cases, the board has the power to appoint a successor if a president dies. The dearly departed president may not have offered succession a thought, however the board people may are actually busy taking care of the company when the president unexpectedly passed away. Because the table is under legal standing constituted to pick out a successor, it assures the continuity of the business. So , succession planning is essential. The board of owners must ensure there exists no gaps regarding the president's death and the sequence of the plank.
Read more
A few people can be confused after they hear the terms "board of directors" and "board of trustees. " While these terms have some related characteristics, the is actually quite substantial. Although directors may well have more responsibility in working the organization, wholesale real estate flipper are typically scheduled to a higher common of duty. They must be effective in law and financing in order to correctly carry out their responsibilities and fulfill the requirements of a trust.
A plank of trustees is generally similar to a charitable trust. University wholesale real estate flipper manage the endowment, the portfolio of donated property that provides expense income towards the university. The board of trustees will likely act as the governing body with the institution, making policy decisions and setting it is annual budget. However , the duties of an board affiliate will vary dependant upon the institution. A board of trustees contains a greater degree of legal responsibility, which is important for general population institutions.
A director is a addition between a nonprofit business and third parties, while a trustee provides a conduit between a industry's stakeholders plus the general public. Equally groups can be elected or fitted, depending on the needs of the institution. Board paid members are selected or fitted and have a broad range of duties. Regardless of their role, click to read both equally boards will be vital for the success of your nonprofit.
Read more